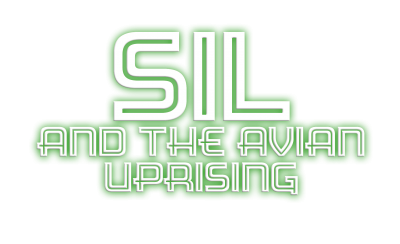 by Philip Martin
(Doctor Who, Gangsters, National Theatre, BBC Radio Drama)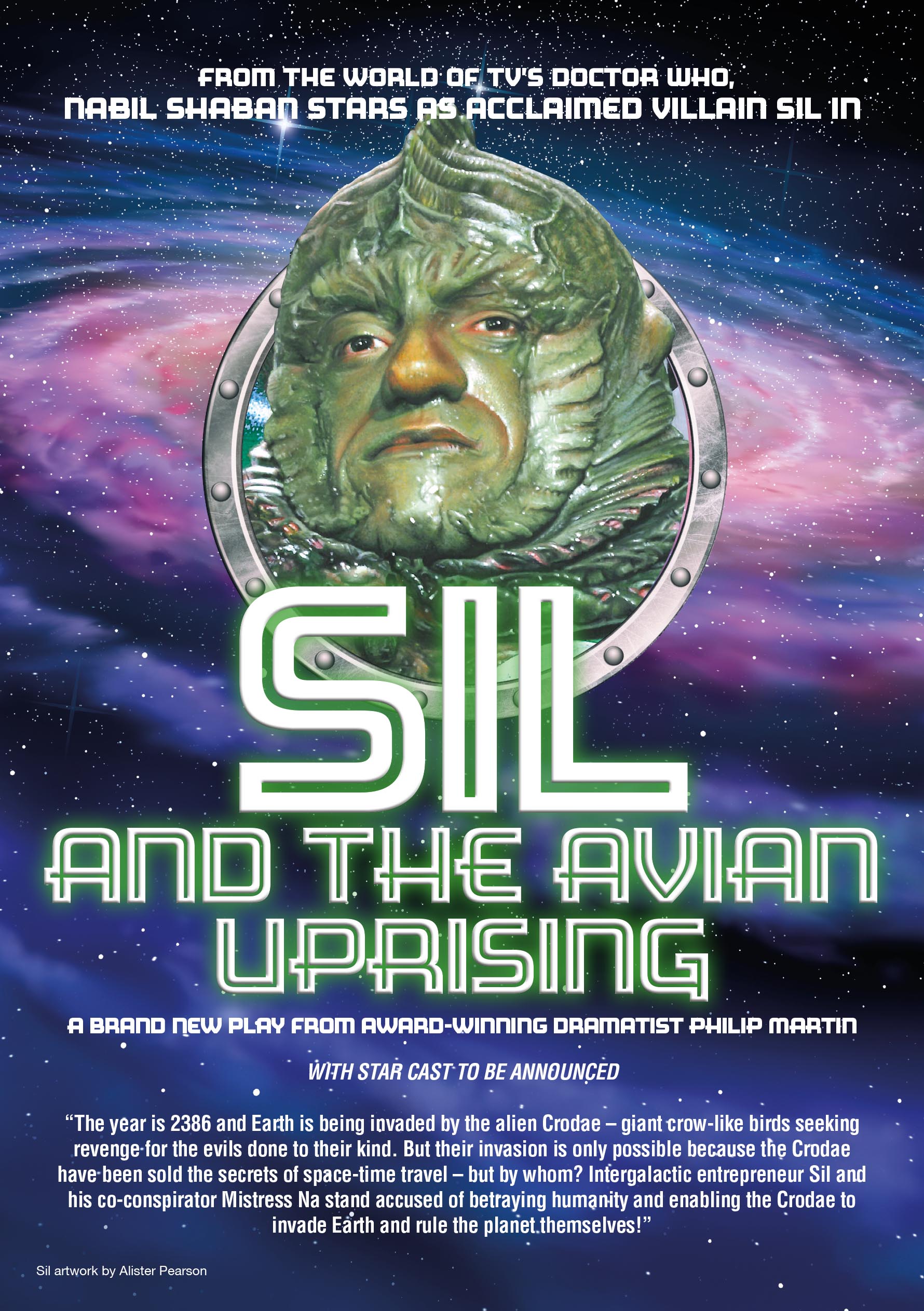 Starring Nabil Shaban as acclaimed villain Sil, alongside a star cast
Sadly this play could not be completed due to the passing of writer Philip Martin.
The year is 2386 and Earth is being invaded by the alien Crodae – giant crow-like birds seeking revenge. However, their invasion is only possible because the Crodae have been sold the secrets of space-time travel – but who by? Intergalactic entrepreneur Sil and his co-conspirator Mistress Na stand accused of betraying humanity and enabling the Crodae to invade Earth and rule the planet themselves…
Are they guilty of ending civilisation as we know it? What will become of the scheming Sil? And will planet Earth fall to the avian uprising?
Theatregoers and science fiction fans alike will delight as actor Nabil Shaban (Hamlet, Royal Court, National Theatre) reprises his role as the ever-popular Sil, star of two Doctor Who adventures and his own award-winning spin-off film, now appearing on stage for the very first time!
From the pen of Sil's award-winning creator Philip Martin (Gangsters, National Theatre, BBC Radio Drama), this brand new radio-play-on-stage combines a play-within-a-play reading of Sil and the Avian Uprising with the behind-the-scenes ambitions of the actors of Neptune Theatre Company, as they attempt to bring the script to life…
Sil and the Avian Uprising is a satirical drama inspired by Orson Welles' famous 1938 broadcast of The War Of The Worlds. Reuniting some of science fiction's most popular actors, its theatrical, environmental and science fiction themes will enable audiences to enjoy Nabil Shaban's timeless performance as Sil together with Philip Martin's inventive drama, on stage in this unique production!
Sil and the Avian Uprising was due to tour the UK throughout autumn 2021.
With thanks to Alister Pearson for the use of his Sil artwork. All characters used with permission.