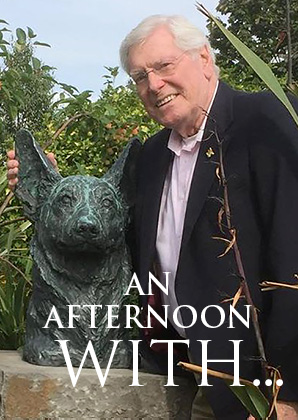 Interview shows with some of the most popular names in theatre and television
Live on stage, a warm-hearted, in-depth look at the lives and careers of some of the UK's best known actors and presenters. After their interview, guests take part in a question-and-answer session with the audience, followed by an opportunity for ticket holders to meet them, take a photo or get an autograph too!
Often held at Epsom Playhouse, previous guests have included presenter Peter Purves (Blue Peter, Kick Start) and actors Peter Davison (All Creatures Great And Small, Life), Colin Baker (Doctor Who, The Brothers), Louise Jameson (EastEnders, Doc Martin), Katy Manning (Target, Serendipity), John Leeson (Dad's Army, Rainbow), Nicola Bryant (Blackadder, Star Trek Continues), and many more.